Sun's Unified Storage Simulator
Big launch day for Sun on Monday as they announced their Unified Storage range. Head on over to the Sun Storage 7000 Unified Storage System home page to find out more.
This is really, really slick technology. A normal web interface to your storage, commodity disks, leveraging ZFS and SSD storage to get the performance you need – plus it's running Solaris, which means not only is it totally open, but you can also get the sort of performance metrics you always dreamed of.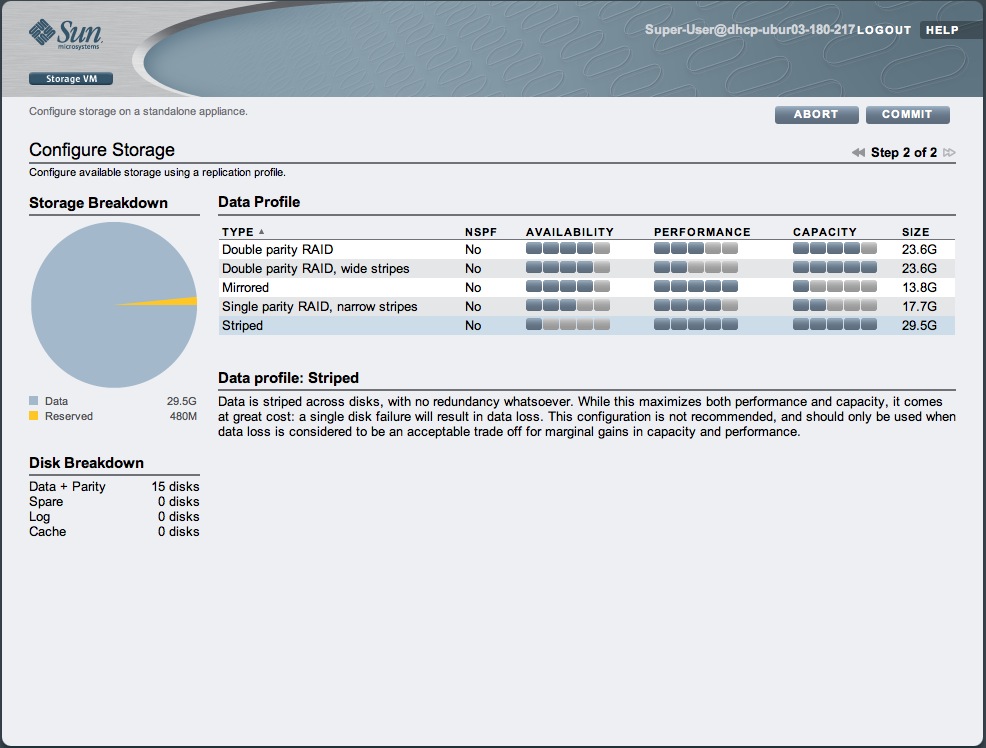 Trying to get performance data from any vendor has always been a painful exercise – either they flatly refused to do it ("Just buy more cache!") or else you had to pay a truly extortionate amount to get their performance software.
With Sun's USS systems you can just unleash Dtrace. The same tools you're using to manage and profile your servers can now be used on your storage.
Check out this screenshot: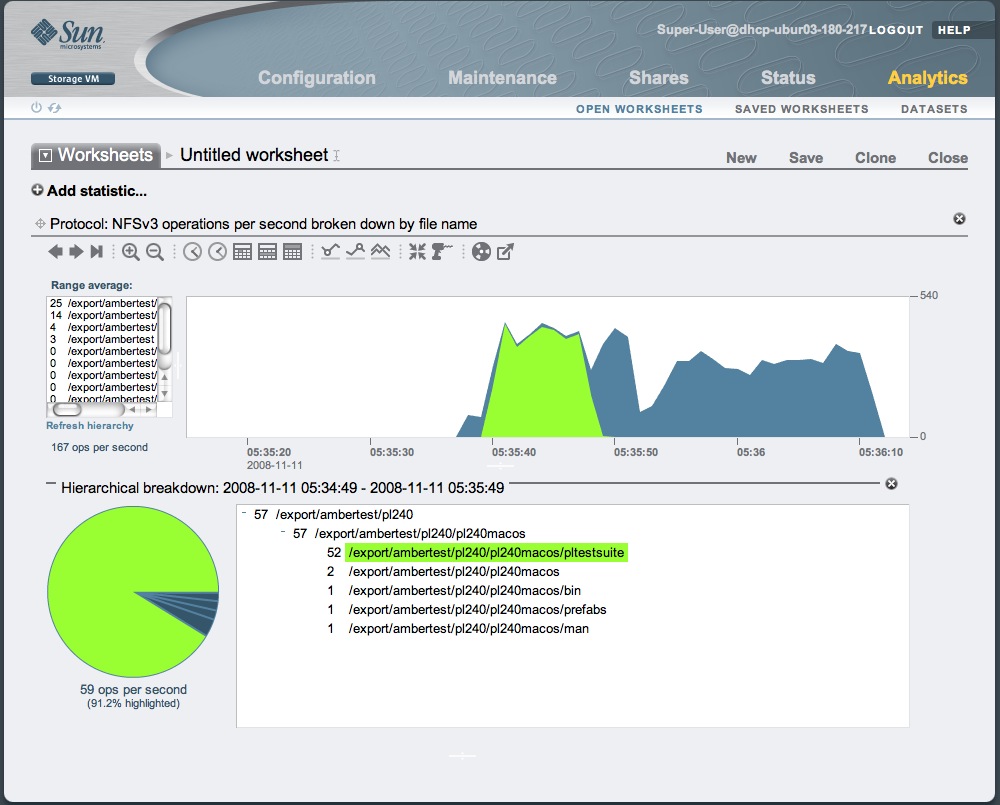 The best part is, you don't even have to buy one of these appliances to have a play. Yes, you can take part in the 60 day "Try before Buy" scheme. Even better than that, though, is that Sun have a freely available VMware image for download.
Just copy it down, boot through VMware, and start playing with your own storage appliance.
You can download the storage simulator from here, and I highly recommend everyone has a look – this is another really disruptive technology from Sun that SMEs are really going to love.