OpenDS is Sun's open source LDAP directory server. It's lightweight, fast and – thankfully after Directory Server 5.2 in particular – it's very easy to install and use.
Have a look through the initial announcement, download OpenDS 2.0 then grab the release notes and have a quick look through the documentation.
As always with OpenDS the install is very straightforward and painless. Once up and running the GUI makes a nice change from the slow, cluttered mess of the old Directory Server. I'd now rate OpenDS is a solid, mature offering, and I'll be looking at replacing some of my aging DS 5.2 installs with it.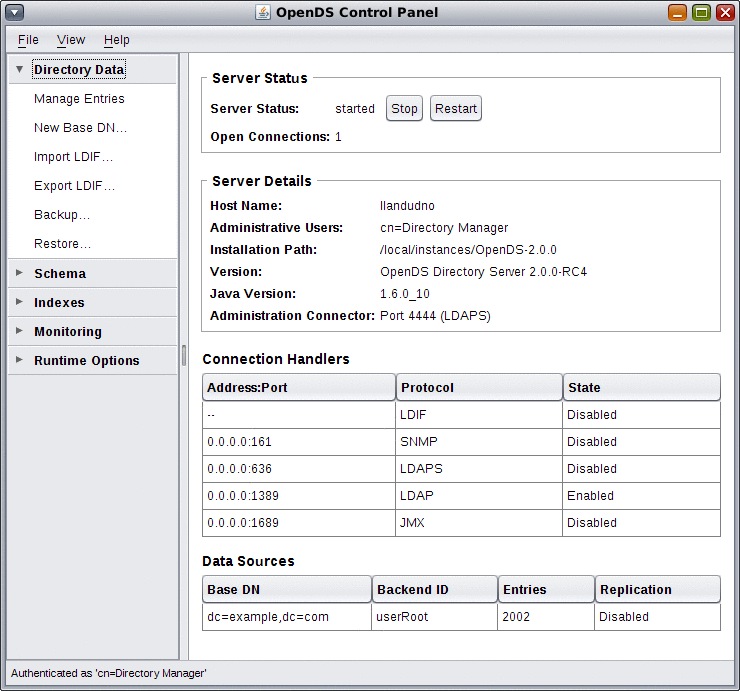 OpenDS qualifies for support from Sun, in it's Sun OpenDS Standard Edition guise, so there's no reason not to look at production deployments. For the more esoteric installs, you'll still want Sun Directory Server (v.7 is being working on at the moment) but for a smaller or more straightforward install, OpenDS will fit the bill nicely.